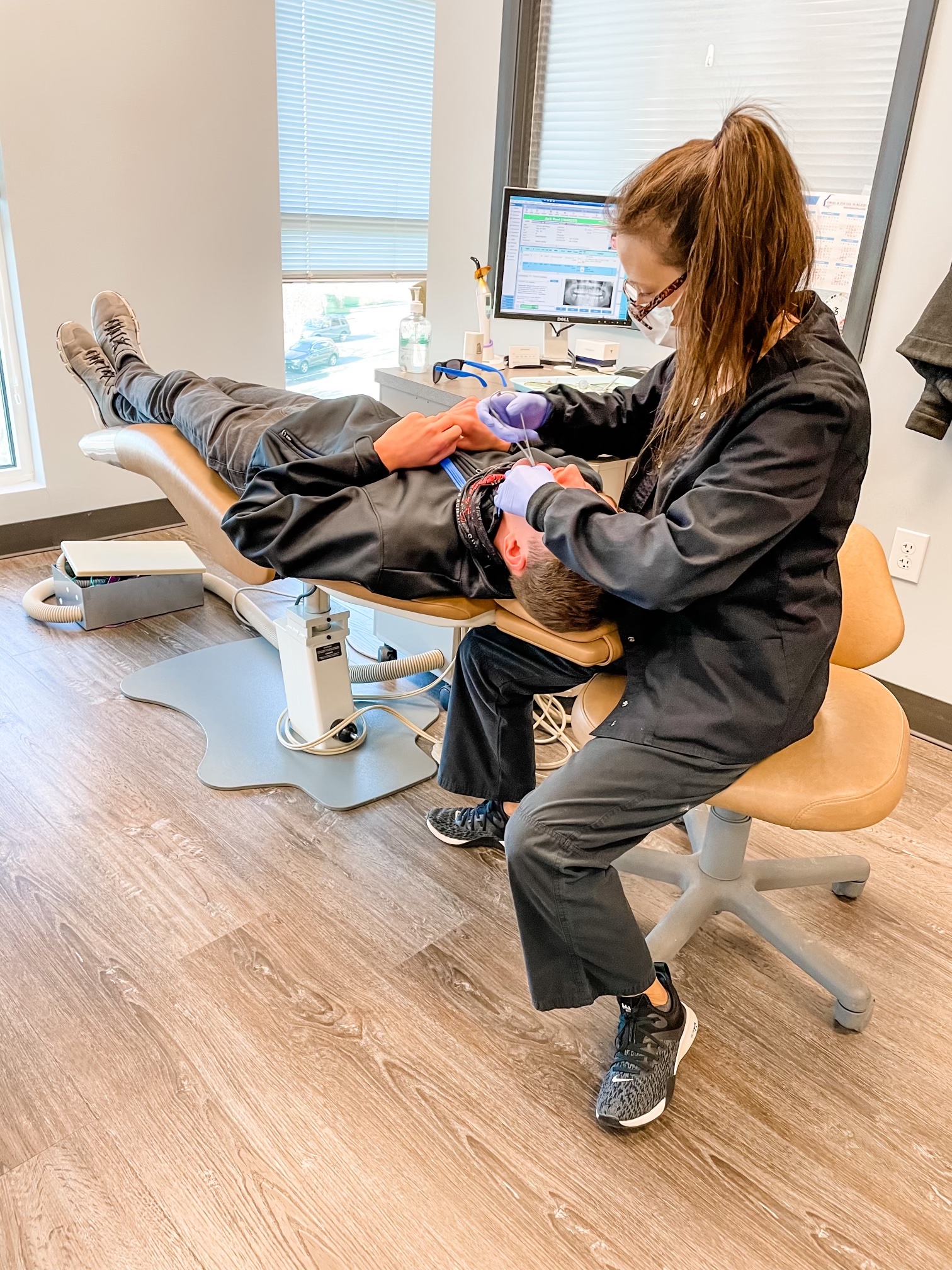 Is something bothering you?
We do our best to make orthodontic treatment as easy and comfortable as possible. Sometimes, though, a bracket may get knocked off, a wire may feel pokey, or you may have questions. Check out our videos below first to see if they address your concerns. If they don't, text our after hours number- (704) 782-5146 – and our lovely assistant Megan will help you out. 
It is totally normal to feel sore for the first few days after you get your braces or Invisalign®. It may be hard to chew, so stick to soft foods and cold liquids (Re: mashed potatoes, mac & cheese, milkshakes, etc). Ibuprofen or Tylenol will also help take the edge off.
Your teeth may feel loose. This is also normal! Don't worry, they are not going to fall out.
If you develop sores on your lips, cheeks, or gums, you can place a dab of Orabase (sold at drugstores) on the affected area for relief. We also recommend using the wax we gave you at your first appointment to cover up any brackets or wires that are uncomfortable.
Sometimes brackets become loose from the teeth. They may fall off completely, or slide on the wire. Typically, this happens when something delicious that is crunchy, sticky, or chewy is consumed, so don't forget to be careful! If the bracket disconnects, put it in a bag and save it. Give us a call or send us a text, and we will get you scheduled to have it fixed.
Watch the video for instructions on how to stay comfortable using wax until you can have your bracket fixed.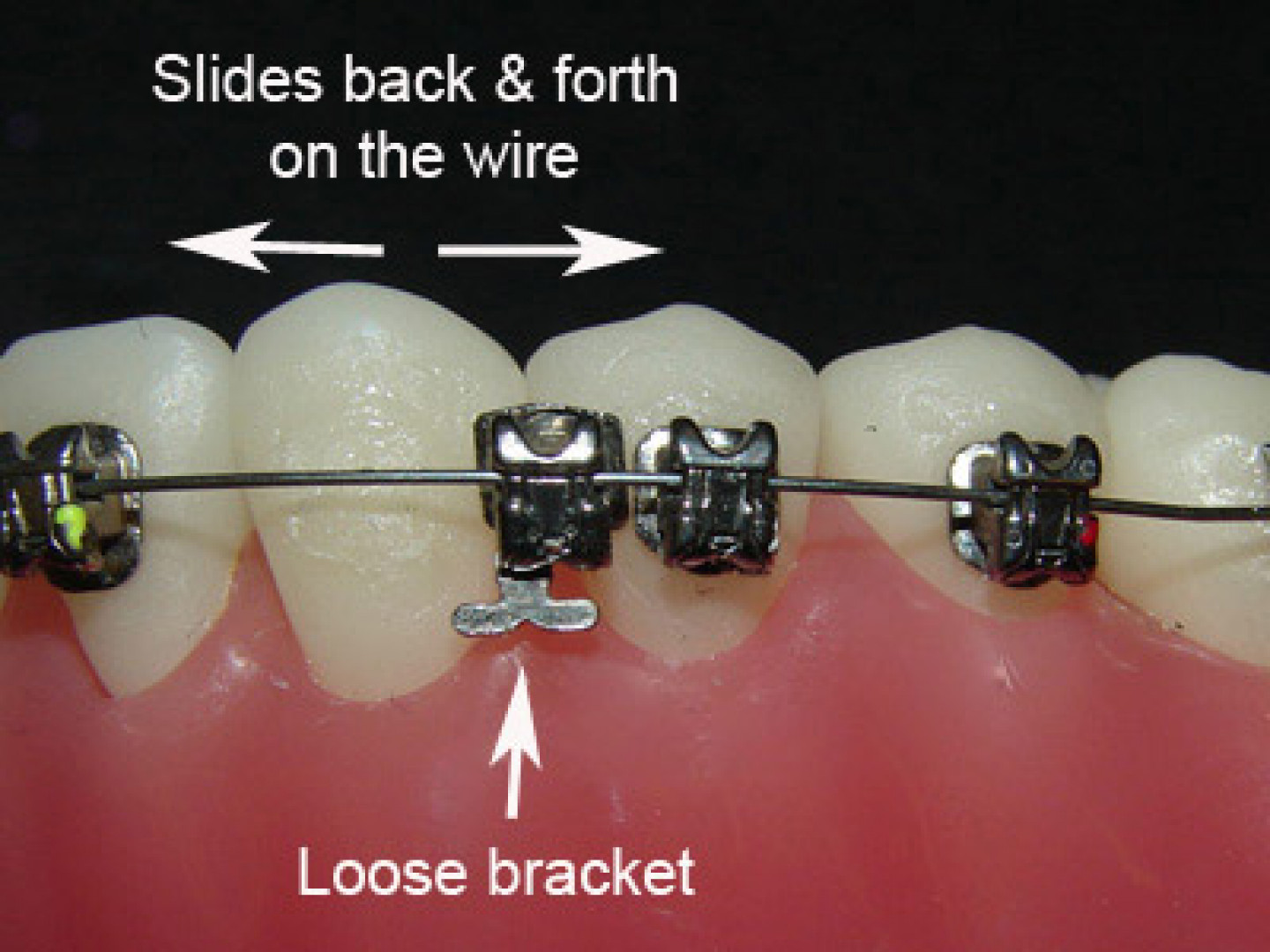 Sometimes as the teeth align, a wire can shift to one side and get long in the back. If that happens, you can try to use tweezers to slide it back into place. If that doesn't work, call/text us and we will bring you in to fix it.
Watch the video to see how to slide your own wire into place using tweezers.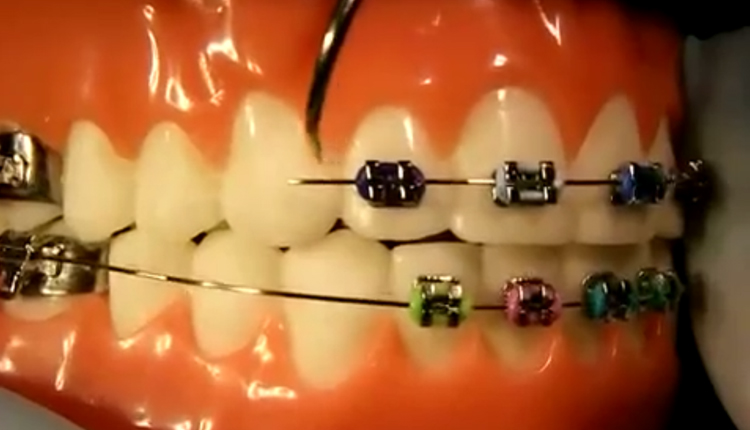 As the teeth align or as space closes, occasionally your wire will become too long behind your last bracket and start poking. You can try using a pencil eraser to bend the wire out of the way, or use nail clippers to snip it. If that doesn't work, call/text us and we will find a convenient time for you to have it fixed.
Watch the video to see how to clip your own wire at home using nail clippers.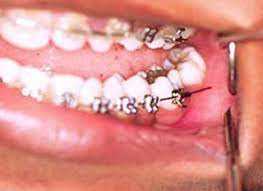 Lost Invisalign® Attachment
Lost one of those tooth colored buttons on your teeth? Don't worry about it. Give us a call to let us know and we will fix it at your next appointment.
Lost Invisalign® Tray
If you accidentally folded your Invisalign® aligner in a napkin (like we warned you not to!) and tossed it, or if your dog used it as a chew toy, put your next tray in and wear it for an extra week. If you don't have any more aligners at home, wear your previous tray and give us a call/text so we can schedule you an appointment.
Do you already have braces?
Are you trying to remember how to care for them?
Click the document icon to view the form we went over with you on the day you got your braces.