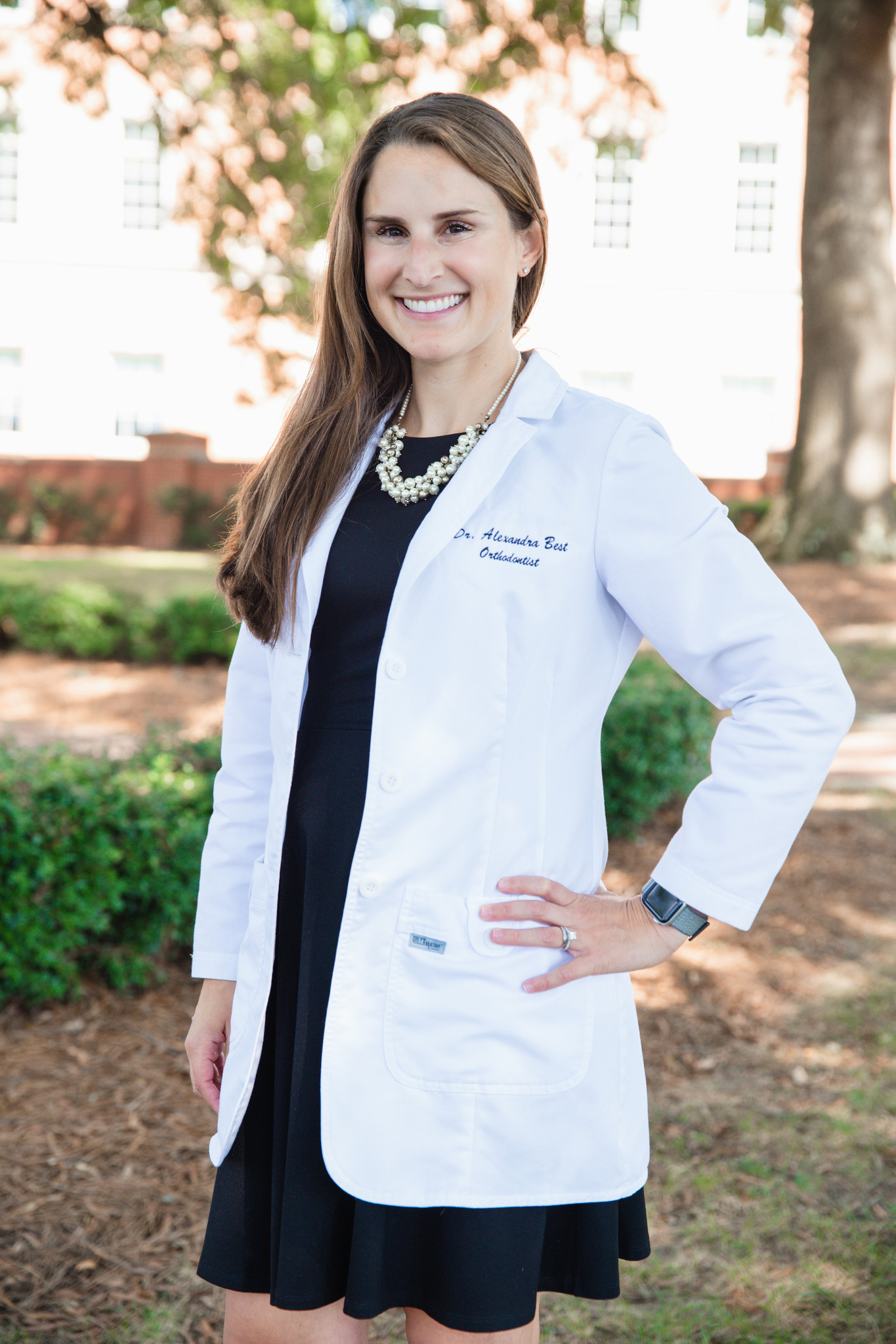 Education 
I was born and raised in snowy Buffalo, NY (if you've been there, I dare you to ask me about Wegmans, the grocery store… I will talk for hours). After graduating valedictorian from my high school, I attended Princeton University, where I spent a semester studying abroad in Madrid, Spain and ultimately earned my Bachelor of the Arts in Spanish Language and Culture. (I speak Spanish

!) Upon graduation, I was inducted into the Phi Beta Kappa Society, an honor reserved for the top 10% of the graduating class. I then received my Doctor of Dental Medicine degree (D.M.D.) from the University of Florida, graduating first in my class and earning membership in the Omicron Kappa Upsilon Society. Finally, my educational career brought me to Virginia Commonwealth University, one of the most sought after residencies in the country, where I received my Master of Science in Dentistry and Certificate in Orthodontics. 
Bio
I decided to become an orthodontist (and an astronaut/music teacher on the weekends) when I was in first grade and damaged my front teeth jumping on the bed, necessitating my extensive journey with braces and Invisalign®. I had an early (Phase I) round of braces when I was 8 years old, and then had a full set of braces when I was 13 years old. Later, because I wanted to experience Invisalign® so I could relate better to my patients, I put myself in treatment again in residency (a little crazy, I know

). The confidence boost I felt when I was finally proud of my smile after braces solidified my desire to bring the same positive changes to others.
I married my college sweetheart, Brendan, between dental school and residency. Brendan is a Mechanical and Aerospace Engineer by training, but he's also our IT and "fix it" guy around the office, as well as our entertainer (check out the Plaque-Man he built in our waiting room!). After I graduated orthodontic residency, we moved to Boston so he could pursue his MBA at MIT, but we knew that we needed to head back South. Hence, I left the snow yet again to move to Concord, and Brendan joined me soon after.
We have loved building our home and growing our family in North Carolina. We have 2 daughters, Arabella Evelyn Mahon and Valerie Aveline Mahon, and a cat named Tiger. Arabella is smart, cute, precocious, funny, and we expect Valerie will follow in her footsteps! Our whole universe revolves around them. They visit the office often, so if you see them running/crawling around, don't be afraid to ask for a high five or a hug.
Outside of the office, I love running, cycling, skiing, trivia, traveling, and eating at new restaurants. I've completed about 20 half and full marathons, and a few triathlons too. I've also completed many gallons of ice cream and many jars of peanut butter- my favorite foods… I always tell my patients not to worry about food restrictions with braces because ice cream and Reese's cups are still fair game! 
I am so excited to finally be living my childhood dream of running my own orthodontic office, and I can't wait to get to know and treat everyone I can!
Memberships